"In a time of destruction, create something."
Maxine Hong Kingston
Featured Item
Chinese export porcelain teapot, Mandarin pattern of the early to mid 19th century in the Famille Rose colors, a color named for the pinkish reds.
Featured Collection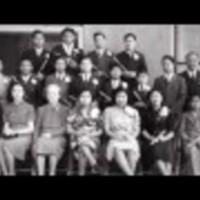 the documentary of Chinese immigration experience
Featured Exhibit
This is the journey of Chinese Americans from 1882 to 1943 when Chinese Exclusion Act was in effect. It is...